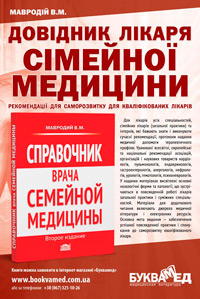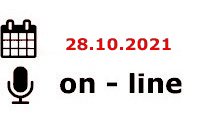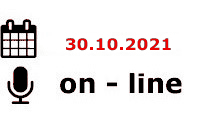 ---
СІМЕЙНІ ЛІКАРІ ТА ТЕРАПЕВТИ
---
НЕВРОЛОГИ, НЕЙРОХІРУРГИ, ЛІКАРІ ЗАГАЛЬНОЇ ПРАКТИКИ, СІМЕЙНІ ЛІКАРІ
---
КАРДІОЛОГИ, СІМЕЙНІ ЛІКАРІ, РЕВМАТОЛОГИ, НЕВРОЛОГИ, ЕНДОКРИНОЛОГИ
---
СТОМАТОЛОГИ
---
ІНФЕКЦІОНІСТИ, СІМЕЙНІ ЛІКАРІ, ПЕДІАТРИ, ГАСТРОЕНТЕРОЛОГИ, ГЕПАТОЛОГИ
---
ТРАВМАТОЛОГИ
---
ОНКОЛОГИ, (ОНКО-ГЕМАТОЛОГИ, ХІМІОТЕРАПЕВТИ, МАМОЛОГИ, ОНКО-ХІРУРГИ)
---
ЕНДОКРИНОЛОГИ, СІМЕЙНІ ЛІКАРІ, ПЕДІАТРИ, КАРДІОЛОГИ ТА ІНШІ СПЕЦІАЛІСТИ
---
ПЕДІАТРИ ТА СІМЕЙНІ ЛІКАРІ
---
АНЕСТЕЗІОЛОГИ, ХІРУРГИ
International journal of endocrinology Том 17, №4, 2021
Determination of learning requirements of stroke patients with type 2 diabetes in Turkey sample
Authors:

Gonca Şengül Can, Pelin Uymaz T.C. Usküdar University, Institute of Health Sciences, Internal Medicine Nursing, Istanbul, Turkey Alanya Alaaddin Keykubat University, Turkey



Categories:

Endocrinology



Sections:

Clinical researches
Summary
Актуальність. У 8-му Атласі діабету Міжнародної діабетичної федерації було встановлено, що поширеність діабету в Туреччині в популяції віком 20–79 років становить 12,8 %, порушення толерантності до глюкози — 7,4 %, а витрати на лікування діабету — 5,445 млн доларів. Мета дослідження: встановити потребу в навчанні хворих на інсульт та цукровий діабет, а також фактори, що впливають на обізнаність таких пацієнтів при виписці зі стаціонару. Матеріали та методи. Проведено описове та поперечне дослідження за участю 109 пацієнтів. До складу досліджуваної групи входили пацієнти з інсультом та цукровим діабетом 2-го типу, яких госпіталізували до неврологічного відділення університетської лікарні за період із 15 квітня по 15 вересня 2018 р. Дані були отримані за допомогою документації при надходженні в стаціонар та опитувальника (турецької версії шкали потреб у навчанні пацієнтів (PLNS)). Доступ до аналізу даних отримували з комп'ютерної системи. Результати. Середній загальний бал за PLNS становив 200,43 ± 34,77 (204). Показники прийому медикаментів перебували на вищому рівні значущості середніх балів, а показники ефективності подальшого спостереження мали найнижчий показник із рівнем значущості 3,63 від середнього рівня оцінок. Відповідно до соціально-демографічних характеристик та показників PLNS серед груп виявлено статистично значущі відмінності в підрозділі «Спільнота та моніторинг» та «Догляд за шкірою». Установлено, що підрозділ «Лікування та ускладнення» є статистично значущим. Показник «Хвороба» та розподіл PLNS «Ліки, діяльність у повсякденному житті, спільнота та моніторинг, лікування та ускладнення, догляд за шкірою» в загальній шкалі балів є статистично значущим. У ситуації при виписці хворого зі стаціонару всі підрозділи шкали виявились статистично значущими залежно від проведення навчання хворих (p < 0,05). Висновки. Потреби в навчанні пацієнтів з інсультом та цукровим діабетом високі, тому індивідуальне навчання слід проводити під час підготовки людини до виписки зі стаціонару.
Background. In the 8th Diabetes Atlas of IDF, it was determined that the diabetes prevalence of Turkey between the ages of 20–79 in 2017 was 12.8 %, IGT was 7.4 %, and diabetes health expenditures were 5.445 million dollars. This study aimed to determine the learning needs and the factors affecting the need for discharge training in patients with stroke. Materials and methods. This is a descriptive and cross-sectional study with 109 patients consisting the study sample. The study population consisted of stroke patients who were hospitalized in the Neurology Department of a university hospital between April 15 and September 15, 2018. The data were obtained using the Introductory Information Form and and the Turkish version of the "Patient Learning Needs Scale (PLNS)" by the researchers. Analysis of the data can be accessed from the computer. Results. The mean total PLNS score was 200.43 ± 34.77 (204). The drugs sub-dimension had a high importance level in the sub-dimension mean scores, and the community and follow-up sub-dimension had the lowest score with "3.63" in the significance level of sub-dimension mean scores. According socio-demographic characteristics and PLNS, among the groups, the differences were found to be statistically significant in the "Community and Monitoring" and "Skin Care" sub-dimesions. The "place", sub-dimension of "Treatment and Complications" was found to be statistically significant. The "Health Illness" of the patients and the distribution of PLNS, "Medicines, Daily Life Activities, Community and Monitoring, Treatment and Complications, Skin Care and the difference of Total Scale Score were found to be statistically significant. İn the situation of discharge training given by whom, all sub-dimensions of the scale were found to be statistically significant regarding who the training was received from (p < 0.05). Conclusion. Consequently, the learning needs of patients with stroke were found to be high; thus, individual-specific training should be given in patient discharge education planning.
Keywords
цукровий діабет; інсульт; потреби в навчанні пацієнта
diabertes mellitus; stroke; patient learning needs; nursing; discharge
For the full article you need to subscribe to the magazine.
Bibliography
Cramer S.C., Wolf S.L., Adams H.P. Jr, Chen D., Dromerick A.W., Dunning K., Ellerbe C. et al. Stroke Recovery and Rehabilitation Research: Issues, Opportunities, and the National Institutes of Health StrokeNet. Stroke. 2017. 48(3). 813-819. doi: 10.1161/STROKEAHA.116.015501.
Avan A., Digaleh H., Di Napoli M., Stranges S., Behrouz R., Shojaeianbabaei G., Amiri A. et al. Socioeconomic status and stroke incidence, prevalence, mortality, and worldwide burden: an ecological analysis from the Global Burden of Disease Study 2017. BMC Med. 2019. 17(1). 191. doi: 10.1186/s12916-019-1397-3.
Campbell G.B., Skidmore E.R., Whyte E.M., Matthews J.T. Overcoming practical challenges to conducting clinical research in the inpatient stroke rehabilitation setting. Top. Stroke Rehabil. 2015. 22(5). 386-395. doi: 10.1179/1074935714Z.0000000045.
Clare C.S. Role of the nurse in stroke rehabilitation. Nurs Stand. 2018. 33(7). 59-66. doi: 10.7748/ns.2018.e11194.
Clare C.S. Role of the nurse in acute stroke care. Nurs Stand. 2020. 35(4). 68-75. doi: 10.7748/ns.2020.e11482.
Hong S.E., Kim C.H., Kim E.J., Joa K.L., Kim T.H., Kim S.K., Han H.J. et al. Effect of a Caregiver's Education Program on Stroke Rehabilitation. Ann Rehabil Med. 2017. 41(1). 16-24. doi: 10.5535/arm.2017.41.1.16.
Dudka S., Winczewski P., Janczewska K., Kubsik A., Woldańska-Okońska M. The education influence on effects of rehabilitation in patients after stroke. Pol. Merkur. Lekarski. 2016. 41(245). 225-230. (in Polish). PMID: 27883349.
Weiss M.E., Sawin K.J., Gralton K., Johnson N., Klingbeil C., Lerret S., Malin S. et al. Discharge Teaching, Readiness for Discharge, and Post-discharge Outcomes in Parents of Hospitalized Children. J. Pediatr. Nurs. 2017. 34. 58-64. doi: 10.1016/j.pedn.2016.12.021.
Hoek A.E., Anker S.C.P., van Beeck E.F., Burdorf A., Rood P.P.M., Haagsma J.A. Patient Discharge Instructions in the Emergency Department and Their Effects on Comprehension and Recall of Discharge Instructions: A Systematic Review and Meta-analysis. Ann. Emerg. Med. 2020. 75(3). 435-444. doi: 10.1016/j.annemergmed.2019.06.008.
Thomas D.G., Bradley L., Servi A., Reilly S., Niskala Apps J., McCrea M., Hammeke T. Parental Knowledge and Recall of Concussion Discharge Instructions. J. Emerg. Nurs. 2018. 44(1). 52-56. doi: 10.1016/j.jen.2017.04.012.
Emes M., Smith S., Ward S., Smith A. Improving the patient discharge process: implementing actions derived from a soft systems methodology study. Health Syst (Basingstoke). 2018. 8(2). 117-133. doi: 10.1080/20476965.2018.1524405.
Trombley M.J., Hassol A., Lloyd J.T., Buchman T.G., Marier A.F., White A., Colligan E. The Impact of Enhanced Critical Care Training and 24/7 (Tele-ICU) Support on Medicare Spending and Postdischarge Utilization Patterns. Health Serv. Res. 2018. 53(4). 2099-2117. doi: 10.1111/1475-6773.12821.
Coffey A., Leahy-Warren P., Savage E., Hegarty J., Cornally N., Day M.R., Sahm L. et al. Interventions to Promote Early Discharge and Avoid Inappropriate Hospital (Re)Admission: A Systematic Review. Int. J. Environ. Res. Public Health. 2019. 16(14). 2457. doi: 10.3390/ijerph16142457.
Emes M., Smith S., Ward S., Smith A. Improving the patient discharge process: implementing actions derived from a soft systems methodology study. Health Syst (Basingstoke). 2018. 8(2). 117-133. doi: 10.1080/20476965.2018.1524405.
Li R.C., Xu W.D., Lei Y.L., Bao T., Yang H.W., Huang W.X., Tang H.R. The risk of stroke and associated risk factors in a health examination population: A cross-sectional study. Medicine (Baltimore). 2019. 98(40). e17218. doi: 10.1097/MD.0000000000017218.
Khan M.A.B., Hashim M.J., King J.K., Govender R.D., Mustafa H., Al Kaabi J. Epidemiology of Type 2 Diabetes — Global Burden of Disease and Forecasted Trends. J. Epidemiol. Glob. Health. 2020. 10(1). 107-111. doi: 10.2991/jegh.k.191028.001.
Saeedi P., Petersohn I., Salpea P., Malanda B., Karuranga S., Unwin N., Colagiuri S. et al. IDF Diabetes Atlas Committee. Global and regional diabetes prevalence estimates for 2019 and projections for 2030 and 2045: Results from the International Diabetes Federation Diabetes Atlas, 9th edition. Diabetes Res. Clin. Pract. 2019. 157. 107843. doi: 10.1016/j.diabres.2019.107843.
Yılmaz M.B., Kılıçkap M., Abacı A., Barçın C., Bayram F., Karaaslan D., Göksülük H., Kayıkçıoğlu M. et al. Temporal changes in the epidemiology of diabetes mellitus in Turkey: A systematic review and meta-analysis. Turk Kardiyol. Dern. Ars. 2018. 46(7). 546-555. (in Turkish). doi: 10.5543/tkda.2018.88225.
Bubela N., Galloway S., McCay E., McKibbon A., Nagle L., Pringle D., Ross E., Shamian J. The Patient Learning Needs Scale: reliability and validity. J. Adv. Nurs. 1990. 15(10). 1181-1187. doi: 10.1111/j.1365-2648.1990.tb01711.x.
Oren B., Zengin N., Yildiz N. The Turkish adaptation of scale to measure patient perceptions of the quality of nursing care and related hospital services: A validity and reliability study. North Clin. Istanb. 2017. 3(3). 187-193. doi: 10.14744/nci.2016.42650.
Du H.S., Ma J.J., Li M. High-quality Health Information Provision for Stroke Patients. Chin. Med. J. (Engl.). 2016. 129(17). 2115-2122. doi: 10.4103/0366-6999.189065.
Guven B., Ibrahimoglu O., Elbuken B. Learning Needs of Patients and Their Caregivers After Ambulatory Surgery. J. Perianesth. Nurs. 2020. 35(3). 283-287. doi: 10.1016/j.jopan.2019.10.012.
Temiz Z., Ozturk D., Ugras G.A., Oztekin S.D., Sengul E. Determination of Patient Learning Needs after Thyroidectomy. Asian Pac. J. Cancer Prev. 2016. 17(3). 1479-1483. doi: 10.7314/apjcp.2016.17.3.1479.
Omari A., Troelsen A., Husted H., Nielsen C.S., Gromov K. Early clinical outcome and learning curve following unilateral primary total knee arthroplasty after introduction of a novel total knee arthroplasty system. World J. Orthop. 2020. 11(10). 431-441. doi: 10.5312/wjo.v11.i10.431.
Mosleh S.M., Eshah N.F., Darawad M. Percutaneous coronary intervention and heart surgery learning needs of patients in Jordan. Int. Nurs. Rev. 2016. 63(4). 562-571. doi: 10.1111/inr.12318.