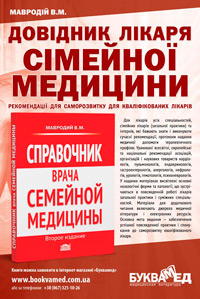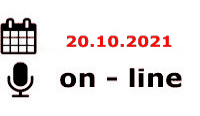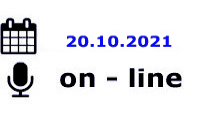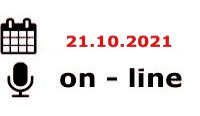 ---
СІМЕЙНІ ЛІКАРІ ТА ТЕРАПЕВТИ
---
НЕВРОЛОГИ, НЕЙРОХІРУРГИ, ЛІКАРІ ЗАГАЛЬНОЇ ПРАКТИКИ, СІМЕЙНІ ЛІКАРІ
---
КАРДІОЛОГИ, СІМЕЙНІ ЛІКАРІ, РЕВМАТОЛОГИ, НЕВРОЛОГИ, ЕНДОКРИНОЛОГИ
---
СТОМАТОЛОГИ
---
ІНФЕКЦІОНІСТИ, СІМЕЙНІ ЛІКАРІ, ПЕДІАТРИ, ГАСТРОЕНТЕРОЛОГИ, ГЕПАТОЛОГИ
---
ТРАВМАТОЛОГИ
---
ОНКОЛОГИ, (ОНКО-ГЕМАТОЛОГИ, ХІМІОТЕРАПЕВТИ, МАМОЛОГИ, ОНКО-ХІРУРГИ)
---
ЕНДОКРИНОЛОГИ, СІМЕЙНІ ЛІКАРІ, ПЕДІАТРИ, КАРДІОЛОГИ ТА ІНШІ СПЕЦІАЛІСТИ
---
ПЕДІАТРИ ТА СІМЕЙНІ ЛІКАРІ
---
АНЕСТЕЗІОЛОГИ, ХІРУРГИ
Archive Of Ukrainian Ophthalmology Том 8, №3, 2020
Treatment of the central retinal artery branch occlusion in combined aortic stenosis in the long-term postoperative period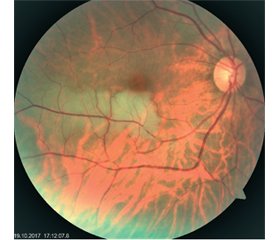 Authors:

Риков С.О.(1), Ковальчук Н.Я.(2), Дуфинець В.А.(3) (1) — Національна медична академія післядипломної освіти імені П.Л. Шупика, м. Київ, Україна (2) — ДУ «Інститут серця МОЗ України», м. Київ, Україна (3) — Ужгородський національний університет, м. Ужгород, Україна



Categories:

Ophthalmology



Sections:

Specialist manual
Summary
Емболія артерії сітківки є визнаним можливим ускладненням у пацієнтів із кальцинованим аортальним стенозом. Основа лікування оклюзій — відновлення кровотоку. Висока асоціація з ризиком гострих порушень мозкового кровообігу, обмежений час для надання невідкладної допомоги, високі ризики при системному лікуванні, погіршення якості зору в перспективі є особливостями даної групи пацієнтів. В роботі наведений клінічний випадок емболії нижньої гілки центральної артерії сітківки правого ока у пацієнтки після кардіохірургічного лікування з приводу комбінованої аортальної вади з переважанням вираженого стенозу та кальцинозу. З огляду на чітку візуалізацію кальцинованого ембола в зоні оклюзії пацієнтці проведений лазерний емболізис. Прохідність гілки центральної артерії сітківки відновлено частково через великий розмір кальцинованого ембола.
Эмболия артерии сетчатки — известное возможное осложнение у пациентов с кальцинированным аортальным стенозом. Основой лечения окклюзий является восстановление кровотока. Высокая ассоциация с риском острых нарушений мозгового кровообращения, ограниченное время для оказания неотложной помощи, высокие риски при системном лечении, ухудшение качества зрения в перспективе являются особенностями данной группы пациентов. В работе представлен клинический случай эмболии нижней ветви центральной артерии сетчатки правого глаза у пациентки после кардиохирургического лечения комбинированного аортального порока с преобладанием выраженного стеноза и кальциноза. С учетом четкой визуализации кальцинированного эмбола в зоне окклюзии проведен лазерный эмболизис. Проходимость ветви центральной артерии сетчатки восстановлена частично из-за большого размера кальцинированного эмбола.
Retinal artery occlusion is a well-known possible complication among people with calcific aortic stenosis. The basis of occlusion treatment is the restoration of blood flow. The main features of this group of patients are a high association with the risk of acute cerebrovascular disorders, limited time for emergency care, high risks in systemic treatment and deterioration of vision in the future. This work presents a clinical case of embolism of the inferior branch of the central retinal artery of the right eye in a female patient after cardiac surgery for combined aortic defect with a predominance of severe stenosis and calcification. Considering the clarity of visualization of the calcified embolus in the area of occlusion, the patient underwent laser embolysis. The permeability of the branch of the central retinal artery is partially restored because of the large size of the calcified embolus.
Keywords
емболія артерій сітківки; клапанна патологія серця; офтальмологічні ускладнення
эмболия артерии сетчатки; клапанная патология сердца; офтальмологические осложнения
retinal artery occlusion; heart valve disease; ophthalmic complications
For the full article you need to subscribe to the magazine.
Bibliography
Biousse V., Nahab F., Newman N.J. Management of Acute Retinal Ischemia: Follow the Guidelines! Ophthalmology. 2018 Oct. № 125(10). Р. 1597-1607. doi: 10.1016/j.ophtha.2018.03.054. Epub 2018 Apr 30. PMID: 29716787.
Blauth C., Arnold J., Kohner E.M., Taylor K.M. Retinal microembolism during cardiopulmonary bypass demonstrated by fluorescein angiography. Lancet. 1986. № 2. Р. 837-839.
Calway T., Rubin D.S., Moss H.E., Joslin C.E., Beckmann K., Roth S. Perioperative Retinal Artery Occlusion: Risk Factors in Cardiac Surgery from the United States National Inpatient Sample 1998–2013. Ophthalmology. 2017. № 124(2). Р. 189-196. doi:10.1016/j.ophtha.2016.10.025
Chapin J., Carlson K., Christos P.J., DeSancho M.T. Risk Factors and Treatment Strategies in Patients With Retinal Vascular Occlusions. Clinical and Applied Thrombosis/Hemostasis. 2013. № 21(7). Р. 672-677. https://doi.org/10.1177/1076029613513320.
Cho K.H., Ahn S.J., Cho J.H., Jung C., Han M.K., Park S.J., Park K.H., Woo S.J. The Characteristics of Retinal Emboli and its Association With Vascular Reperfusion in Retinal Artery Occlusion. Invest. Ophthalmol. Vis. Sci. 2016 Sep 1. № 57(11). Р. 4589-98. doi: 10.1167/iovs.16-19887. PMID: 27598864.
Man V., Hecht I., Talitman M., Hilely A., Midlij M., Burgansky-Eliash Z., Achiron A. Treatment of retinal artery occlusion using transluminal Nd:YAG laser: a systematic review and meta-analysis. Graefe's Arch. Clin. Exp. Ophthalmol. 2017 Oct. № 255(10). Р. 1869-1877. doi: 10.1007/s00417-017-3777-8. Epub 2017 Aug 19. PMID: 28823062.
Massaro A., Messé S.R., Acker M.A. et al. Pathogenesis and Risk Factors for Cerebral Infarct After Surgical Aortic Valve Replacement. Stroke. 2016. № 47(8). Р. 2130-2132. doi: 10.1161/STROKEAHA.116.013970.
Ennezat P.-V., Chiquet C., Mann H., Chavanon O. Hastened aortic valve surgery due to calcific retinal embolus in an asymptomatic patient with bicuspid aortic valvular disease. European Heart Journal. 7 September 2016. Vol. 37. Issue 34. P. 2680. https://doi.org/10.1093/eurheartj/ehw020.
Reimers C.D., Berger M., Williams R.J., Tranbaugh R.F., Jay Wisnicki H. Retinal artery embolization: A rare presentation of calcific aortic stenosis. Clin. Cardiol. 1996. № 19. Р. 253-254. https://doi.org/10.1002/clc.4960190322.
Yen J.C., Lin H.L., Hsu C.A., Li Y.C., Hsu M.H. Atrial Fibrillation and Coronary Artery Disease as Risk Factors of Retinal Artery Occlusion: A Nationwide Population-Based Study. Biomed. Res. Int. 2015. № 2015. Р. 374-616. doi: 10.1155/2015/374616. Epub 2015 Oct 19. PMID: 26558268. PMCID: PMC4628970.