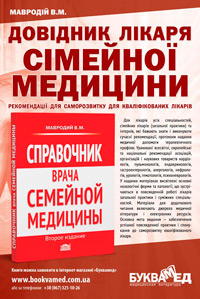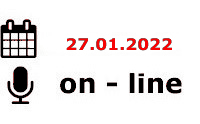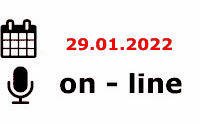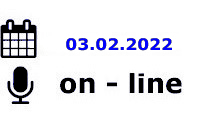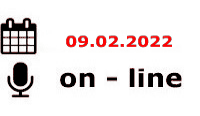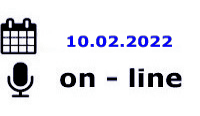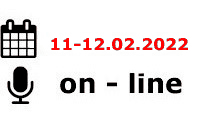 ---
СІМЕЙНІ ЛІКАРІ ТА ТЕРАПЕВТИ
---
НЕВРОЛОГИ, НЕЙРОХІРУРГИ, ЛІКАРІ ЗАГАЛЬНОЇ ПРАКТИКИ, СІМЕЙНІ ЛІКАРІ
---
КАРДІОЛОГИ, СІМЕЙНІ ЛІКАРІ, РЕВМАТОЛОГИ, НЕВРОЛОГИ, ЕНДОКРИНОЛОГИ
---
СТОМАТОЛОГИ
---
ІНФЕКЦІОНІСТИ, СІМЕЙНІ ЛІКАРІ, ПЕДІАТРИ, ГАСТРОЕНТЕРОЛОГИ, ГЕПАТОЛОГИ
---
ТРАВМАТОЛОГИ
---
ОНКОЛОГИ, (ОНКО-ГЕМАТОЛОГИ, ХІМІОТЕРАПЕВТИ, МАМОЛОГИ, ОНКО-ХІРУРГИ)
---
ЕНДОКРИНОЛОГИ, СІМЕЙНІ ЛІКАРІ, ПЕДІАТРИ, КАРДІОЛОГИ ТА ІНШІ СПЕЦІАЛІСТИ
---
ПЕДІАТРИ ТА СІМЕЙНІ ЛІКАРІ
---
АНЕСТЕЗІОЛОГИ, ХІРУРГИ
«Practical Oncology» Том 3, №2, 2020
Орфанні захворювання в онкоендокринології (огляд літератури й власні дані)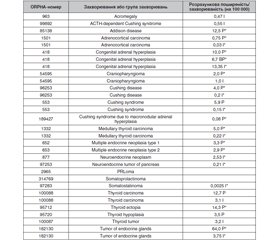 Authors:

Тронько М.Д., Кваченюк А.М., Луценко Л.А., Супрун І.С., Охрімчук О.О. ДУ «Інститут ендокринології та обміну речовин ім. В.П. Комісаренка НАМН України», м. Київ, Україна



Categories:

Oncology



Sections:

Specialist manual
Summary
Медико-соціальне значення орфанних захворювань обумовлене труднощами в діагностиці й лікуванні, а також несприятливим прогнозом і високою частотою інвалідизації пацієнтів. Ухвалення Національної стратегії з профілактики, діагностики й лікування орфанних захворювань в Україні свідчить про визнання проблеми на державному рівні та дає можливість вирішення питань своєчасного виявлення рідкісних захворювань, лікування й забезпечення пацієнтів життєво необхідними лікарськими засобами.

Медико-социальное значение орфанных заболеваний обусловлено трудностями в диагностике и лечении, а также неблагоприятным прогнозом и высокой частотой инвалидизации пациентов. Принятие Национальной стратегии по профилактике, диагностике и лечению орфанных заболеваний в Украине свидетельствует о признании проблемы на государственном уровне и дает возможность решения вопросов своевременного выявления редких заболеваний, лечения и обеспечения пациентов жизненно необходимыми лекарственными средствами.
Orphan diseases are of medical and social importance as they are difficult to diagnose and treat. Moreover, they have poor prognosis and are frequently the cause of patients' disability. The adoption of National strategy for prevention, diagnosis and treatment of orphan diseases in Ukraine is the evidence of the recognition of this problem on the country level and makes it possible to resolve the issues of timely detection of rare diseases, treatment of patients and providing them with the necessary medications.
Keywords
ендокринологія; орфанні захворювання; акромегалія; множинна ендокринна неоплазія
эндокринология; орфанные заболевания; акромегалия; множественная эндокринная неоплазия

endocrinology; orphan disease; acromegalia; multiple endocrine neoplasia
For the full article you need to subscribe to the magazine.
Bibliography
Non-communicable diseases. https://ec.europa.eu/health/non_communicable_diseases/rare_diseases_en.
"Prevalence of rare diseases: Bibliographic data", Orphanet Report Series, Rare Diseases collection, January 2020, Number 2: Diseases listed by decreasing prevalence, incidence or number of published cases. http://www.orpha.net/orphacom/cahiers/docs/GB/Prevalence_of_rare_diseases_by_decreasing_prevalence_or_cases.pdf.
Що таке орфанні хвороби і як змінюється доступ до лікування. https://moz.gov.ua/article/news/scho-take-orfanni-hvorobi-i-jak-zminjuetsja-dostup-do-likuvannja.
Міністерство охорони здоров'я України. Наказ 27.10.2014 № 778 «Про затвердження переліку рідкісних (орфанних) захворювань». https://zakon.rada.gov.ua/laws/show/z1439-14.
Пролактинома. Номер статьи: ORPHA 2965. https://www.orpha.net/data/patho/RU/Prolactinoma-RUrusAbs2965_.pdf.
Katznelson L., Atkinson John L.D. et al. American Association of Clinical Endocrinologists Medical Guidelines for Clinical Practice for the diagnosis and treatment guideline of acromegaly — update 2011. Endocr. Pract. 2011 Jul-Aug. 17(Suppl. 4). 1-44.
[Guideline] Thakker R.V., Newey P.J., Walls G.V., Bilezikian J., Dralle H., Ebeling P.R. et al. Clinical Practice Guidelines for Multiple Endocrine Neoplasia Type 1 (MEN1). J. Clin. Endocrinol. Metab. 2012 Sep. 97(9). 2990-3011. [Medline]
Brandi M.L., Gagel R.F., Angeli A., Bilezikian J.P., Beck-Peccoz P., Bordi C. Guidelines for diagnosis and therapy of MEN type 1 and type 2. J. Clin. Endocrinol. Metab. 2001 Dec. 86(12). 5658-71. [Medline]
Eller-Vainicher C., Chiodini I., Battista C. et al. Sporadic and MEN1-related primary hyperparathyroidism: differences in clinical expression and severity. J. Bone Miner. Res. 2009 Aug. 24(8). 1404-10. [Medline]
Triponez F., Dosseh D., Goudet P. et al. Epidemiology data on 108 MEN 1 patients from the GTE with isolated nonfunctioning tumors of the pancreas. Ann. Surg. 2006 Feb. 243(2). 265-72. [Medline]
Thomas-Marques L., Murat A., Delemer B., Penfornis A., Cardot-Bauters C., Baudin E. Prospective endoscopic ultrasonographic evaluation of the frequency of nonfunctioning pancreaticoduodenal endocrine tumors in patients with multiple endocrine neoplasia type 1. Am. J. Gastroenterol. 2006 Feb. 101(2). 266-73. [Medline]
Goudet P., Murat A., Binquet C., Cardot-Bauters C., Costa A., Ruszniewski P. Risk factors and causes of death in MEN1 disease. A GTE (Groupe d'Etude des Tumeurs Endocrines) cohort study among 758 patients. World J. Surg. 2010 Feb. 34(2). 249-55. [Medline]
Anlauf M., Perren A., Meyer C.L. et al. Precursor lesions in patients with multiple endocrine neoplasia type 1-associated duodenal gastrinomas. Gastroenterology. 2005 May. 128(5). 1187-98. [Medline]
Marini F., Giusti F., Tonelli F., Brandi M.L. Management impact: effects on quality of life and prognosis in MEN1. Endocr. Relat. Cancer. 2017 Oct. 24 (10). T227-T242. [Medline] [Full Text]
Trouillas J., Labat-Moleur F., Sturm N., Kujas M., Heymann M.F., Figarella-Branger D. Pituitary tumors and hyperplasia in multiple endocrine neoplasia type 1 syndrome (MEN1): a case-control study in a series of 77 patients versus 2509 non-MEN1 patients. Am. J. Surg. Pathol. 2008 Apr. 32(4). 534-43. [Medline]
Ferolla P., Falchetti A., Filosso P. et al. Thymic neuroendocrine carcinoma (carcinoid) in multiple endocrine neoplasia type 1 syndrome: the Italian series. J. Clin. Endocrinol. Metab. 2005 May. 90(5). 2603-9. [Medline] [Full Text]
Комиссаренко И.В., Рыбаков С.И., Кваченюк А.Н. Классификация злокачественных опухолей надпочечников. Клінічна хірургія. 2004. 9. 25-27.
Kvacheniuk A. Malignant tumors of the adrenal glands without hormonal activity. Likars'ka sprava. 2004. 2. 39-42.
Ye L., Wang W., Ospina N.S., Jiang L., Christakis I., Lu J. et al. Clinical features and prognosis of thymic neuroendocrine tumours associated with multiple endocrine neoplasia type 1: A single-centre study, systematic review and meta-analysis. Clin. Endocrinol. (Oxf.). 2017 Sep 20. [Medline]
De Laat J.M., van der Luijt R.B., Pieterman C.R., Oostveen M.P., Hermus A.R., Dekkers O.M. et al. MEN1 redefined, a clinical comparison of mutation-positive and mutation-negative patients. BMC Med. 2016 Nov 15. 14(1). 182. [Medline] [Full Text]
Turner J.J., Christie P.T., Pearce S.H., Turnpenny P.D., Thakker R.V. Diagnostic challenges due to phenocopies: lessons from Multiple Endocrine Neoplasia type1 (MEN1). Hum. Mutat. 2010 Jan. [Medline]
Giusti F., Marini F., Brandi M.L. Multiple Endocrine Neoplasia Type 1. 2005 Aug 31 [Updated 2017 Dec 14]. In: Adam M.P., Ardinger H.H., Pagon R.A. et al. GeneReviews® [Internet]. Seattle (WA): University of Washington, Seattle; 1993-2020. Available from: https://www.ncbi.nlm.nih.gov/books/NBK1538/.
Carroll R.W. Multiple endocrine neoplasia type 1 (MEN1). Asia Pac. J. Clin. Oncol. 2013. 9. 297-309. PubMed PMID: 23279763.
Anastasopoulou C. Multiple endocrine neoplasia type 1 (MEN1)/eMedicine. Retrieved 1/08/2020 from https://emedicine.medscape.com/article/126438-overview.
[Guideline] Wells S.A. Jr, Asa S.L., Dralle H. et al. Revised American Thyroid Association guidelines for the management of medullary thyroid carcinoma. Thyroid. 2015 Jun. 25(6). 567-610. [Medline] [Full Text]
[Guideline] American Society of Clinical Oncology. Multiple Endocrine Neoplasia Type 2. Cancer.net. Available at https://www.cancer.net/cancer-types/multiple-endocrine-neoplasia-type-2. November 2015; Accessed: July 30, 2020.
[Guideline] National Comprehensive Cancer Network. NCCN Guidelines: Neuroendocrine and Adrenal Tumors. Version 2.2108. NCCN.org. Available at https://www.nccn.org/professionals/physician_gls/pdf/neuroendocrine.pdf. May 4, 2018; Accessed: July 30, 2020.
Raue F., Frank-Raue K. Genotype-phenotype relationship in multiple endocrine neoplasia type 2. Implications for clinical management. Hormones (Athens). 2009 Jan-Mar. 8(1). 23-8. [Medline] [Full Text]
Moley J.F., Skinner M., Gillanders W.E., Lairmore T.C., Rowland K.J., Traugott A.L. et al. Management of the Parathyroid Glands During Preventive Thyroidectomy in Patients With Multiple Endocrine Neoplasia Type 2. Ann. Surg. 2015 Oct. 262(4). 641-6. [Medline]
Kluijfhout W.P., van Beek D.J., Verrijn Stuart A.A., Lodewijk L., Valk G.D., van der Zee D.C. et al. Postoperative Complications After Prophylactic Thyroidectomy for Very Young Patients With Multiple Endocrine Neoplasia Type 2: Retrospective Cohort Analysis. Medicine (Baltimore). 2015 Jul. 94(29). 1108. [Medline]
Yoshida S., Imai T., Kikumori T. et al. Long term parathyroid function following total parathyroidectomy with autotransplantation in adult patients with MEN2A. Endocr. J. 2009 Aug. 56(4). 545-51. [Medline]
Verrienti A., Carbone A., Bellitti P., Fabiano M.C., De Rose R.F., Maranghi M. et al. A novel double mutation VAL648ILE and VAL804LEU of ret proto-oncogene in multiple endocrine neoplasia type 2. Endocr. Pract. 2015 Aug 6. [Medline]
Zupan A., Glavač D. The development of rapid and accurate screening test for RET hotspot somatic and germline mutations in MEN2 syndromes. Exp. Mol. Pathol. 2015 Aug 29. [Medline]
National Cancer Institute. Genetics of Endocrine and Neuroendocrine Neoplasias (PDQ®) — Health Professional Version. Cancer.gov. Available at https://www.cancer.gov/types/thyroid/hp/medullary-thyroid-genetics-pdq#link/_114_toc. May 15, 2018; Accessed: July 30, 2020.
Li Y., Simonds W.F. Endocrine neoplasms in familial syndromes of hyperparathyroidism. Endocr. Relat. Cancer. 2016 Jun. 23(6). R229-47. [Medline] [Full Text]
Mathiesen J.S., Habra M.A., Bassett J.H.D., Choudhury S.M., Balasubramanian S.P., Howlett T.A., et al. Risk Profile of the RET A883F Germline Mutation: An International Collaborative Study. J. Clin. Endocrinol. Metab. 2017 Jun 1. 102(6). 2069-2074. [Medline] [Full Text]
DeLellis R.A., Lloyd R.V., Heitz P.U., Eng C. Pathology and Genetics: Tumours of the Endocrine Organs. World Health Organization Classification of Tumours Series. Vol 8. Lyon, France: IARC Press, 2004.
Castinetti F., Maia A.L., Peczkowska M., Barontini M., Hasse-Lazar K., Links T.P., Toledo R.A., Dvorakova S., Mian C., Bugalho M.J., Zovato S., Alevizaki M., Kvachenyuk A., Bausch B., Loli P., Bergmann S.R., Patocs A., Pfeifer M., Costa J.B., Dobschuetz E., Letizia C., Valk G., Barczynski V., Czetwertynska M., Plukker J.T.M., Sartorato P., Zelinka T., Vlcek P., Yaremchuk S., Weryha G., Canu L., Wohllk N., Sebag F., Walz M.K., Eng C., Neumann H.P.H. The penetrance of MEN2 pheochromocytoma is not only determined by RET mutations. Endocrine-Related Cancer. 2017. 24(8). L63-L67.
Richards M.L. Editor: Griffing G.T. (2018, May 31) Multiple endocrine neoplasia type 2 (MEN2)/eMedicine. Retrieved 1/08/2020 from https://emedicine.medscape.com/article/123447-overview.
Neumann H.P.H., Tsoy U., Bancos I. et al. Comparison of Pheochromocytoma-Specific Morbidity and Mortality Among Adults With Bilateral Pheochromocytomas Undergoing Total Adrenalectomy vs Cortical-Sparing Adrenalectomy. JAMA Netw Open. 2019. 2(8). e198898. doi: 10.1001/jamanetworkopen.2019.8898.
Lallier M., St-Vil D., Giroux M. et al. Prophylactic thyroidectomy for medullary thyroid carcinoma in gene carriers of MEN2 syndrome. J. Pediatr. Surg. 1998 Jun. 33(6). 846-8. [Medline]
Van Heurn L.W., Schaap C., Sie G. et al. Predictive DNA testing for multiple endocrine neoplasia 2: a therapeutic challenge of prophylactic thyroidectomy in very young children. J. Pediatr. Surg. 1999 Apr 34(4). 568-71. [Medline]
Thakker R.V. Multiple endocrine neoplasia type 1 (MEN1) and type 4 (MEN4). Mol. Cell. Endocrinol. 2014 April. 386(1–2). 2-15. [Medline]
Von Hippel-Lindau Syndrome overview. American Society of Clinical Oncology. Cancer.net Editorial Board April 2013. Available at http://www.cancer.net/cancer-types/von-hippel-lindau-syndrome. Accessed: Aug 3, 2020.
Krauss T. et al. Preventive medicine of von Hippel-Lindau disease-associated pancreatic neuroendocrine tumors. Endocrine-Related Cancer. 25(9). 783-793. Retrieved Aug 4. 2020. From https://erc.bioscientifica.com/view/journals/erc/25/9/ERC-18-0100.xml.
Nordstrom-O'Brien M., van der Luijt R.B., van Rooijen E., van den Ouweland A.M., Majoor-Krakauer D.F., Lolkema M.P. et al. Genetic analysis of von Hippel-Lindau disease. Hum. Mutat. 2010 May. 31(5). 521-37. [Medline]
Frantzen C., Links T.P., Giles R.H. Von Hippel-Lindau Disease. GeneReviews. Seattle (WA): University of Washington, Seattle, 2012. [Full Text]
Hari Kumar K.V., Shaikh A., Sandhu A.S., Prusty P. Neurofibromatosis 1 with pheochromocytoma. Indian J. Endocrinol. Metab. 2011 Oct. 15(Suppl. 4). S406-8. [Medline] [Full Text]
Porter D.E., Prasad V., Foster L., Dall G.F., Birch R., Grimer R.J. Survival in Malignant Peripheral Nerve Sheath Tumours: A Comparison between Sporadic and Neurofibromatosis Type 1-Associated Tumours. Sarcoma. 2009. 7563-95. [Medline] [Full Text]
Karagiannis A., Mikhailidis D.P., Athyros V.G. et al. Pheochromocytoma: an update on genetics and management. Endocr. Relat. Cancer. 2007 Dec. 14(4). 935-56. [Medline]
Wilding A., Ingham S.L., Lalloo F. et al. Life expectancy in hereditary cancer predisposing diseases: an observational study. J. Med. Genet. 2012. 49. 264-9. [Medline]
Bosco Schamun M.B., Correa R., Graffigna P., de Miguel V., Fainstein Day P. Carney complex review: genetic features. Endocrinol. Diabetes Nutr. 2018 Jan. 65(1). 52-9. [Medline]
Salpea P., Horvath A., London E. et al. Deletions of the PRKAR1A locus at 17q24.2-q24.3 in Carney complex: genotype-phenotype correlations and implications for genetic testing. J. Clin. Endocrinol. Metab. 2014 Jan. 99(1). 183-8. [Medline] [Full Text]
Casey M., Vaughan C.J., He J. et al. Mutations in the protein kinase A R1alpha regulatory subunit cause familial cardiac myxomas and Carney complex. J. Clin. Invest. 2000 Sep. 106(5). R31-8. [Medline] [Full Text]
Urban C., Weinhausel A., Fritsch P. et al. Primary pigmented nodular adrenocortical disease (PPNAD) and pituitary adenoma in a boy with sporadic Carney complex due to a novel, de novo paternal PRKAR1A mutation (R96X). J. Pediatr. Endocrinol. Metab. 2007 Feb. 20(2). 247-52. [Medline]
National Organization for Rare Disorders; Carney J.A. Carney complex. NORD. Available at https://rarediseases.org/rare-diseases/carney-complex/. 2017; Accessed: Aug 3, 2020.
Correa R., Salpea P., Stratakis C.A. Carney complex: an update. Eur. J. Endocrinol. 2015 Oct. 173(4). M85-97. [Medline] [Full Text]
Boyce A.M., Florenzano P., de Castro L.F. et al. Fibrous Dysplasia/McCune-Albright Syndrome. 2015 Feb 26 [updated 2018 Aug 16]. [Medline] [Full Text]
Chapurlat R.D., Orcel P. Fibrous dysplasia of bone and McCune-Albright syndrome. Best Pract. Res. Clin. Rheumatol. 2008 Mar. 22(1). 55-69. [Medline]
Dumitrescu C.E., Collins M.T. McCune-Albright syndrome. Orphanet. J. Rare Dis. 2008 May 19. 3. 12. [Medline] [Full Text]
De Sanctis C., Lala R., Matarazzo P., Balsamo A., Bergamaschi R., Cappa M. et al. McCune-Albright syndrome: a longitudinal clinical study of 32 patients. J. Pediatr. Endocrinol. Metab. 1999 Nov-Dec. 12(6). 817-26. [Medline]
Riminucci M., Robey P.G., Bianco P. The pathology of fibrous dysplasia and the McCune-Albright syndrome. Pediatr. Endocrinol. Rev. 2007 Aug. 4(Suppl. 4). 401-11. [Medline]
Boyce A.M., Florenzano P., de Castro L.F. et al. Fibrous Dysplasia/McCune-Albright Syndrome. 2015 Feb 26 [updated 2018 Aug 16]. [Medline] [Full Text]; Cavanah S.F., Dons R.F. McCune-Albright syndrome: how many endocrinopathies can one patient have? South Med. J. 1993 Mar. 86(3). 364-7. [Medline]