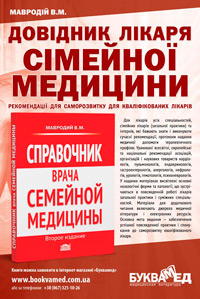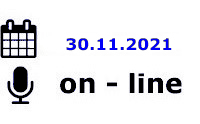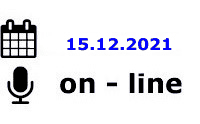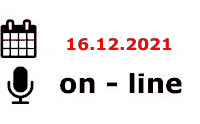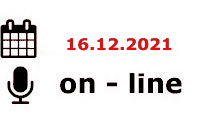 ---
СІМЕЙНІ ЛІКАРІ ТА ТЕРАПЕВТИ
---
НЕВРОЛОГИ, НЕЙРОХІРУРГИ, ЛІКАРІ ЗАГАЛЬНОЇ ПРАКТИКИ, СІМЕЙНІ ЛІКАРІ
---
КАРДІОЛОГИ, СІМЕЙНІ ЛІКАРІ, РЕВМАТОЛОГИ, НЕВРОЛОГИ, ЕНДОКРИНОЛОГИ
---
СТОМАТОЛОГИ
---
ІНФЕКЦІОНІСТИ, СІМЕЙНІ ЛІКАРІ, ПЕДІАТРИ, ГАСТРОЕНТЕРОЛОГИ, ГЕПАТОЛОГИ
---
ТРАВМАТОЛОГИ
---
ОНКОЛОГИ, (ОНКО-ГЕМАТОЛОГИ, ХІМІОТЕРАПЕВТИ, МАМОЛОГИ, ОНКО-ХІРУРГИ)
---
ЕНДОКРИНОЛОГИ, СІМЕЙНІ ЛІКАРІ, ПЕДІАТРИ, КАРДІОЛОГИ ТА ІНШІ СПЕЦІАЛІСТИ
---
ПЕДІАТРИ ТА СІМЕЙНІ ЛІКАРІ
---
АНЕСТЕЗІОЛОГИ, ХІРУРГИ
"Emergency medicine" №5(100), 2019
Diagnosis of the presence of myocardial stunning phenomenon in clinical settings using instrumental methods of research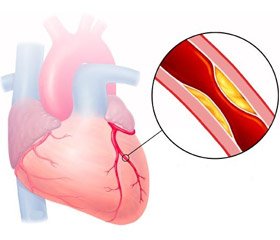 Summary
В аналітичному огляді розглядаються можливості доступних для широкої клінічної практики методів діагностики феномена міокардіального станнінгу. З урахуванням визначення самого феномена міокардіального станнінгу його діагностика повинна включати: 1) виявлення ознак міокардіальної ішемії з подальшою реперфузією; 2) визначення клінічно значущого зниження продуктивності серця, обумовленого саме недостатністю інотропної функції міокарда. Відповідно до змісту сучасних авторитетних посібників, створених міжнародними групами експертів, проведено систематизацію найбільш характерних і вірогідних електрокардіографічних ознак наявності міокардіальної ішемії, ехокардіографічних ознак зниження скоротливості окремих сегментів міокарда та серцевого м'яза в цілому. З урахуванням усіх переваг і недоліків надана характеристика найпоширеніших інструментальних методів оцінки продуктивності серця, що є основою гемодинамічного моніторингу. Електрокардіографічна діагностика з проведенням ехокардіографічного моніторингу вважається найбільш доступним для клінічного застосування методом виявлення ішемії міокарда, найбільш безпечним для пацієнтів, які перебувають у критичному стані. Об'єктивна оцінка стану скорочувальної функції окремих сегментів міокарда можлива при застосуванні численних методик ехокардіографічного дослідження. У даний час бурхливо розвиваються методи 3D-сонографічної діагностики. Однак єдині рекомендації щодо їх використання ще не розроблені. Для визначення наявності глобального зменшення продуктивності серця широко використовують сучасні методи гемодинамічного моніторингу: термодилюції, електричний метод визначення біологічного імпедансу, фотоплетизмографія.
В аналитическом обзоре рассматриваются возможности доступных для широкой клинической практики методов диагностики феномена миокардиального станнинга. С учетом определения самого феномена миокардиального станнинга его диагностика должна включать: 1) выявление признаков миокардиальной ишемии с дальнейшей реперфузией; 2) определение клинически значимого снижения производительности сердца, обусловленного именно недостаточностью инотропной функции миокарда. В соответствии с содержанием современных авторитетных руководств, созданных международными группами экспертов, произведена систематизация наиболее характерных и достоверных электрокардиографических признаков наличия миокардиальной ишемии, эхокардиографических признаков снижения сократимости отдельных сегментов миокарда и сердечной мышцы в целом. С учетом всех преимуществ и недостатков дана характеристика самых распространенных инструментальных методов оценки производительности сердца, которые являются основой гемодинамического мониторинга. Электрокардиографическая диагностика с проведением эхокардиографического мониторинга считается наиболее доступным для клинического применения методом выявления ишемии миокарда, наиболее безопасным для пациентов, находящихся в критическом состоянии. Объективная оценка состояния сократительной функции отдельных сегментов миокарда возможна при применении многочисленных методик эхокардиографического исследования. В настоящее время бурно развиваются методы 3D-сонографической диагностики. Однако единые рекомендации по их использованию еще не разработаны. Для выявления наличия глобального уменьшения производительности сердца широко используют современные методы гемодинамического мониторинга: термодилюцию, электрический метод определения биологического импеданса, фотоплетизмографию.
The analytical review examines the possibilities of research methods available for a wide clinical practice in the diagnosis of the phenomenon of myocardial stunning. Based on the definition of the phenomenon of myocardial stunning itself, its diagnosis should include: 1) identification of signs of myocardial ischemia with further reperfusion; 2) determination of a clinically significant decrease in cardiac performance, due precisely to the insufficiency of the myocardial inotropic function. In accordance with the content of modern authoritative guidelines created by international groups of experts, the most characteristic and reliable electrocardiographic signs of myocardial ischemia, echocardiographic signs of a decrease in contracti-lity of some myocardial segments and cardiac muscle in general were systematized. Taking into account all the advantages and disadvantages, the characteristics of the most common instrumental methods for evaluating heart performance are given, which are the basis of hemodynamic monitoring. Electrocardiographic diagnosis with echocardiographic monitoring is recognized as the method for detecting myocardial ischemia, which is most accessible for clinical use and most safe for critically ill patients. Objective assessment of the state of contractile function of some myocardial segments is possible with the use of numerous methods of echocardiography. At present, methods of 3D-sonographic diagnosis are rapidly developing. However, unified recommendations for their use have not been developed yet. Modern methods of hemodynamic monitoring, such as thermodilution, electrical method for determining biological impedance, photoplethysmography, are widely used to reveal the presence of a global reduction in cardiac performance.
Keywords
міокардіальний станнінг; ішемія міокарда; продуктивність серця; електрокардіографія; ехокардіографія; гемодинамічний моніторинг; огляд
миокардиальный станнинг; ишемия миокарда; производительность сердца; электрокардиография; эхокардиография; гемодинамический мониторинг; обзор
myocardial stunning; myocardial ischemia; cardiac performance; electrocardiography; echocardiography; hemodynamic monitoring; review
For the full article you need to subscribe to the magazine.
Bibliography
1. Guaricci A.I., Bulzis G., Pontone G. et al. Current interpretation of myocardial stunning. Trends Cardiovasc. Med. 2018. Vol. 28. P. 263-271.
2. Pomblum V.J., Korbmacher B., Cleveland S. et al. Cardiac stunning in the clinic: the full picture. Interactive CardioVascular and Thoracic Surgery. Interactive CardioVascular and Thoracic Surgery. 2010. Vol. 10. P. 86-91.
3. Burns E. Myocardial Ischemia [electronic resource]. Life in the Fastlane [last update March 16, 2019]. Access mode: https://litfl.com/myocardial-ischaemia-ecg-library/
4. Brady W.J. Critical Decisions in Emergency and Acute Car Electrocardiography. Hong Kong: Wiley-Blackwell, 2009. 506 p.
5. Kligfield P., Gettes L.S., Bailey J.J. et al. Recommendations for the Standardization and Interpretation of the Electrocardiogram: Part I: The Electrocardiogram and Its Technology A Scientific Statement From the American Heart Association Electrocardiography and Arrhythmias Committee, Council on Clinical Cardiology; the American College of Cardiology Foundation; and the Heart Rhythm Society Endorsed by the International Society for Computerized Electrocardiology. Journal of the American College of Cardiology. 2007. Vol. 49, № 10. P. 1109-1127.
6. Smith S. ST depression does not localize: 2 cases of "inferior" ST depression diagnostic of high lateral STEMI [electronic resource]. Dr. Smith's ECG Blog: Instructive TCGs in Emergency Medicine Clinical Context [May 02; 2019]. Access mode: https://hqmeded-ecg.blogspot.com/
7. Marzlin K.M. Wellense Syndrome. AACN Advanced Critical Care. 2018. Vol. 29, № 3. P. 360-364.
8. Lang R.M., Badano L.P., Mor-Avi V. et al. Recommendations for Cardiac Chamber Quantification by Echocardiography in Adults: An Update from the American Society of Echocardio-graphy and the European Association of Cardiovascular Imaging. Journal of the American Society of Echocardiography. 2014. Vol. 28, № 3. e1-e14.
9. Goliasch G. Echo Facts. Wien, Publisher: 123sonography.com, 2014. 252 p.
10. Systolic Function of the LV [electronic resource]. British Society of Echocardiography [08 Nov; 2013] Access mode: https://www.bsecho.org/evaluation-of-systolic-function-of-the-left-ventricle/
11. Left Ventricular Function [electronic resource] / 123sonography Team: Free Lectures of Our Echo Master Class; 123sonograpy.com; Medical University of Vienna [10 May; 2019] Access mode: https://www.123sonography.com/left-ventricular-function
12. Kadappu K.K. Tissue Doppler Imaging in Echocardiography: Value and Limitations. Heart, Lung and Circulation. 2015. Vol. 24. P. 224-233.
13. Галимская В.А. Оценка показателей сократительной функции миокарда у здоровых людей методом X-Strain. Известия высших учебных заведений. Поволжский район. Медицинские науки. 2011. Т. 3, № 19. С. 36-43.
14. Никифоров В.С. Cовременные возможности speckle tracking эхокардиографии в клинической практике. Рациональная фармакотерапия в кардиологии. 2017. Т. 13, № 2. С. 248-255.
15. Bansal M. How Do I Do it? Speckle-tracking Echocardiography. Indian Heart Journal. 2013. Vol. 65, № 1. P. 117-123.
16. Goroshi M. Myocardial Performance Index (Tei Index): A simple tool to identify cardiac dysfunction in patients with diabetes mellitus. Indian Heart Journal. 2016. Vol. 68, № 1. Р. 83-87.
17. Krahwinkel W., Ketteler T., Wolfertz J. et al. Detection of myocardial viability using stress echocardiography. European Heart Journal. 1997. Vol. 18, Suppl. D. D111-D116.
18. Саидова М.А. Стресс-эхокардиография с добутамином: возможности клинического применения в кардиологической практике. Рациональная фармакотерапия в кардиологии. 2009. Т. 5, № 4. С. 73-79.
19. Солнышков С.К. Стресс-эхокардиография с добутамином: физиологические основы, методические аспекты, показания к применению и безопасность. Вестник Ивановской медицинской академии. 2009. Т. 14, № 1. С. 54-59.
20. Steger A., Sinnecker D., Barthel P. et al. Post-extrasystolic Blood Pressure Potentiation as a Risk Predictor in Cardiac Patients. Arrhythmia & Electrophysiology Review. 2016. Vol. 5, № 1. P. 27-30.
21. Рашмер Р.Ф. Динамика сердечно-сосудистой системы [перевод с английского]. Москва: Медицина, 1981. 600 с.
22. Савицкий Н.Н. Биофизические основы кровообращения и клинические методы изучения гемодинамики. Издание 2-е, переработанное и дополненное. Ленинград: Медицина, 1974. 332 с.
23. McCanny P., Colreavy F., Bakker J. et al. Haemodynamic Monitoring & Management: Skills and Techniques, 2013 [electronic resource]. European Society of Intensive Care Medicine [cited 03 Jun 2019]. DOI: 10.1007/s00134-014-3525-z
24. Cecconi M., De Backer D., Antonelli M. et al. Consensus on circulatory shock and hemodynamic monitoring. Task force of the European Society of Intensive Care Medicine. Intensive Care Med. 2014. Vol. 40, № 12. Р. 1795-1815.
25. Zhong Yuanbo, Wang Jin, Shi Fei, Long Liangong et al. ICU management based on PiCCO parameters reduces duration of mechanical ventilation and ICU length of stay in patients with severe thoracic trauma and acute respiratory distress syndrome. Annals of Intensive Care. 2016. Vol. 6. P. 113. DOI: 10.1186/s13613-016-0217-6
26. Menger J., Mora B., Skhirtladze K. et al. Accuracy of Continuous Cardiac Output Measurement with the LiDCOplus System During Intra-Aortic Counterpulsation after Cardiac Surgery. Cardiothoracic & Vascular Anesthesia. 2016. Vol. 30, № 3. P. 592-598.
27. Huyyh J., Peeters Y., Bernards J. et al. Hemodynamic monitoring in the critically ill: an overview of current cardiac output monitoring methods [electronic resource]. F1000 Research. 2016. Vol. 5. Faculty Rev.-2855. [Published online 2016 Dec 16] doi: 10.12688/f1000research.8991.1
28. Ніконов В.В. Шок: сучасний погляд на проблему та надання медичної допомоги на догоспітальному та ранньому госпітальному етапі. Харків; Мадрид, 2019. 182 с.
29. Sodolski T. Impedance Cardiography: A Valuable Method of Evaluating Haemodynamic Parameters. Cardiology Journal. 2007. Vol. 14, № 2. Р. 115-126.
30. Белецкий А.В. Фотоплетизмографический мониторинг сердечного выброса у пациентов с травмой в практике интенсивной терапии. Харківська хірургічна школа. 2017. № 3–4 (84–85). С. 58-62.
31. Bhola R. Hibernating and Stunned Myocardium Imaging [electronic resource]. Medscape. Drugs & Diseases. Jun 29, 2018. Access mode: https://emedicine.medscape.com/article/352588-overview#showall