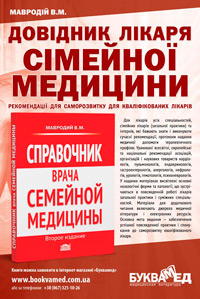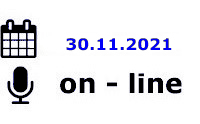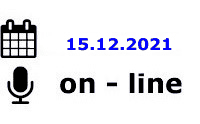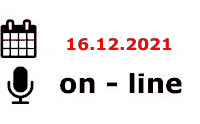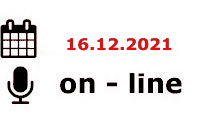 ---
СІМЕЙНІ ЛІКАРІ ТА ТЕРАПЕВТИ
---
НЕВРОЛОГИ, НЕЙРОХІРУРГИ, ЛІКАРІ ЗАГАЛЬНОЇ ПРАКТИКИ, СІМЕЙНІ ЛІКАРІ
---
КАРДІОЛОГИ, СІМЕЙНІ ЛІКАРІ, РЕВМАТОЛОГИ, НЕВРОЛОГИ, ЕНДОКРИНОЛОГИ
---
СТОМАТОЛОГИ
---
ІНФЕКЦІОНІСТИ, СІМЕЙНІ ЛІКАРІ, ПЕДІАТРИ, ГАСТРОЕНТЕРОЛОГИ, ГЕПАТОЛОГИ
---
ТРАВМАТОЛОГИ
---
ОНКОЛОГИ, (ОНКО-ГЕМАТОЛОГИ, ХІМІОТЕРАПЕВТИ, МАМОЛОГИ, ОНКО-ХІРУРГИ)
---
ЕНДОКРИНОЛОГИ, СІМЕЙНІ ЛІКАРІ, ПЕДІАТРИ, КАРДІОЛОГИ ТА ІНШІ СПЕЦІАЛІСТИ
---
ПЕДІАТРИ ТА СІМЕЙНІ ЛІКАРІ
---
АНЕСТЕЗІОЛОГИ, ХІРУРГИ
«Practical Oncology» Том 2, №2, 2019
Intensity modulated radiation therapy (IMRT) for rectal cancer by prolonged course (case series)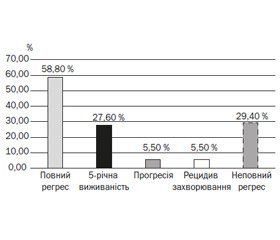 Authors:

Спіженко Н.Ю., Одарченко С.П., Чеботарьова Т.І., Ярмак О.Г., Матвієвська Л.В., Зелінський Р.М., Копанєва Ю.П., Цибрій Н.Ю.
Центр онкології і радіохірургії «Клініка Спіженка», м. Київ, Україна



Categories:

Oncology



Sections:

Specialist manual
Summary
Мета: показати переваги сучасних технологій променевого лікування раку прямої кишки. Матеріали та методи. В Центрі онкології та радіохірургії «Клініка Спіженка» використовуються сучасні технології променевої терапії в лікуванні раку прямої кишки: здійснюється променева терапія з модульованою інтенсивністю доставки опромінення, що дозволяє формувати дозовий розподіл у мішенях складної форми з мінімізацією ушкодження суміжних органів, можливістю використання інтегрованого буста й одночасного опромінення пахових лімфовузлів. Висновки. Застосування в лікуванні раку прямої кишки передопераційного променевого лікування в комбінації з радіомодифікацією капецитабіном, у подальшому доповненого ад'ювантним хіміотерапевтичним лікуванням, може зменшити ймовірність розвитку рецидиву злоякісного процесу.
Цель: показать преимущества современных технологий лучевого лечения рака прямой кишки. Материалы и методы. В Центре онкологии и радиохирургии «Клиника Спиженко» используются современные технологии лучевой терапии в лечении рака прямой кишки: осуществляется лучевая терапия с модулированной интенсивностью доставки облучения, что позволяет формировать дозовое распределение в мишенях сложной формы с минимизацией повреждения смежных органов, возможностью использования интегрированного буста и одновременного облучения паховых лимфоузлов. Выводы. Применение в лечении рака прямой кишки предоперационного лучевого лечения в комбинации с радиомодификацией капецитабином, в дальнейшем дополненного адъювантным химиотерапевтическим лечением, может уменьшить вероятность рецидива злокачественного процесса.
Background. The purpose of our work is to show the benefits of modern technologies of radiation treatment for colorectal cancer. Materials and methods. At the Center for Oncology and Radiosurgery "Spizhenko Clinic", modern radiation therapy technologies are being used in the treatment of rectal cancer: intensity modulated radiation therapy was carried out that allowed us to form a dose distribution in complex targets with minimization of damage to the adjacent organs, possibility of using an integrated boost and simultaneous irradiation of inguinal lymph nodes. Conclusions. Preoperative radiotherapy combined with capecitabine radiomodification further supplemented by adjuvant chemotherapy in the treatment of colorectal cancer can reduce the risk of recurrent malignant process.
Keywords
лінійний прискорювач; рак прямої кишки; пахові лімфовузли
линейный ускоритель; рак прямой кишки; паховые лимфоузлы
linear accelerator; rectal cancer; inguinal lymph nodes
For the full article you need to subscribe to the magazine.
Bibliography
1. Peeters K.C., Marijnen C.A., Nagtegaal I.D. et al. The TME trial after a median follow-up jf 6 years: increased local control but no survival benefit in irradiated patients with resectable rectal carcinoma. Ann. Surg. 2007. Vol. 246. P. 693.
2. Ferrari L., Fichera A. Neoadjuvant chemoradiation therapy and pathological complete response in rectal cancer. Gastroenterol. Rep. (Oxf). 2015. Vol. 3. № 4. Р. 277-288.
3. Stockholm Rectal Cancer Study Group: Preoperative short-term radiotherapy in operable rectal carcinoma: a prospective randomized study. Cancer. 1990. Vol. 66. P. 49-55.
4. Swedish Rectal Cancer Trial: improved survival with preoperative radiotherapy in resectable rectal cancer. N. Engl. J. Med. 1997. Vol. 336. P. 980-987.
5. Taylor F.G. Preoperative magnetic resonance imaging of circumferential resetion margin predicts disease-free survival and local recurrence: 5-year follow-up results of the MERCURY study. J. Clin. Oncol. 2014. Vol. 32. № 1. P. 34-43.
6. McCoy M.J. Neoadjuvant chemoradiotherapy for rectal cancer: how important is tumor regression? ANZ. J. Surg. 2015.