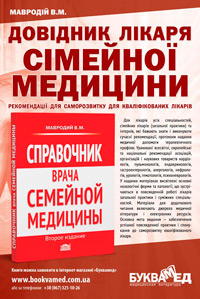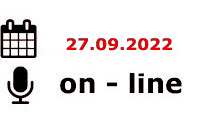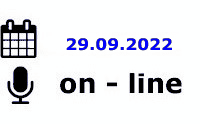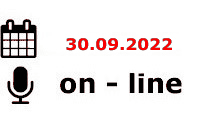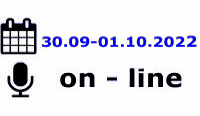 ---
СІМЕЙНІ ЛІКАРІ ТА ТЕРАПЕВТИ
---
НЕВРОЛОГИ, НЕЙРОХІРУРГИ, ЛІКАРІ ЗАГАЛЬНОЇ ПРАКТИКИ, СІМЕЙНІ ЛІКАРІ
---
КАРДІОЛОГИ, СІМЕЙНІ ЛІКАРІ, РЕВМАТОЛОГИ, НЕВРОЛОГИ, ЕНДОКРИНОЛОГИ
---
СТОМАТОЛОГИ
---
ІНФЕКЦІОНІСТИ, СІМЕЙНІ ЛІКАРІ, ПЕДІАТРИ, ГАСТРОЕНТЕРОЛОГИ, ГЕПАТОЛОГИ
---
ТРАВМАТОЛОГИ
---
ОНКОЛОГИ, (ОНКО-ГЕМАТОЛОГИ, ХІМІОТЕРАПЕВТИ, МАМОЛОГИ, ОНКО-ХІРУРГИ)
---
ЕНДОКРИНОЛОГИ, СІМЕЙНІ ЛІКАРІ, ПЕДІАТРИ, КАРДІОЛОГИ ТА ІНШІ СПЕЦІАЛІСТИ
---
ПЕДІАТРИ ТА СІМЕЙНІ ЛІКАРІ
---
АНЕСТЕЗІОЛОГИ, ХІРУРГИ
"Emergency medicine" 8 (63) 2014
Etiopathogenesis of renal cell cancer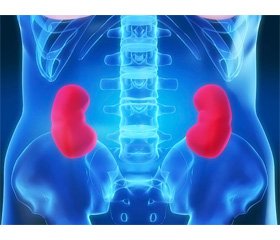 Keywords
renal-cell cancer, review.
Summary. According to current data, renal cell carcinoma (NCC) is a Polyetiological disease, the emergence and development which may affect many completely different influence factors: genetic, hormonal, chemical, radiation, immunology and others.
Definite causes of kidney tumors was not significantly determined. Specific carcinogen were found. Risk factors include smoking, kidney injury, contact with nytrozosoedynenyy, cyclic hydrocarbons and asbestos, as well as abuse of analgesic drugs, long-term hemodialysis (in patients with chronic renal failure) and some diseases that lead to nephrosclerosis (including hypertension, diabetes, nephrolithiasis, chronic pyelonephritis, etc.). Judging the dynamics of tumor growth buds can be a number of observations: 1 The diagnosis of tumors of the kidney was made, the nature of CT data accumulation of contrast medium showed a possibly malignant tumor of the kidney, but because of the small size of the tumors was decided to hold the operation and implement dynamic monitoring. Strongly approve of such tactics, but with regret to observe these patients, who have to operate at an advanced stage of the disease. 2 The diagnosis of tumors are likely malignant, no doubt, but the operation was decided to stay because of patient age (over 80 years). 3 The operation could not hold due to severe comorbidities.
Thus, latent disease complicates early diagnosis of tumors, but our experience, these observations even late diagnosis can count on successful result.
Morphogenesis of renal cell cancer include: development of more diffuse nephrosclerosis; appearance Focus sclerosis precancerous changes in the form of focal epithelial hyperplasia nefrotsytiv with the emergence of dysplasia, accompanied by genetic instability and genomic damage epithelial cells; epithelial origin of small renal tumors, some of which are first renal cell cancer, and others - adenomas; tumor progression with the growing heterogeneity of tumor clones detected in the study of DNA.
Thus, the growth of the tumor and its size reaching more than 5.5 cm in most tumors cell necrosis and hemorrhage. Decay products of tumor entering the bloodstream, causing a general reaction - intoxication and fever, bone marrow suppression and decreased immunity. With the growth of tumors spreading intrarenal, in intrarenalnoho veins and lymph vessels, which leads to multifocal tumor growth. It is possible that regardless of the primary tumor may form new cells independent of tumor growth. Tumor increases and extends through intrarenalnyh veins, venous forming micrometastases. Perhaps in most cases (90% or more) in the kidney that is affected by the tumor is microscopic venous invasion and multifocal tumor growth, however, due to their small size can not be detected clinically and even with routine morphological study.
Thus, the problem of kidney cancer remains one of the most important in oncourology. Among onkourolohicheskih disease kidney cancer ranks third after bladder cancer and prostate cancer, and death in the first place. Long-term monitoring of changes in the frequency of the disease, the degree of neglect, as well as the life expectancy of patients provide a basis to predict the incidence and survival of patients with renal cell carcinoma. Number of patients with locally process in the kidney is in Ukraine, according to the literature, about 40%. It is interesting dynamics and reasons for abandonment kidney cancer, as well as a number of advanced forms remains high, it is important identify ways of prevention and early diagnosis for timely identification and selection of optimal treatment.Key words: renal cell carcinoma, a review of the literature.
Bibliography
1. Stakhovskyy Э.A., Vytruk Yu.V., Boyko Y.Y. Opredelenye ob'ema funktsyonyruyushchey pochky pry pochechno-kletochnom rake // Klynycheskaya onkolohyya.-2012.-#2.-P.21–22.
2. Antonelli A., Ficarra V., Bertini R. Elective partial nephrectomy is equivalent to radical nephrectomy in patients with clinical T1 renal cell carcinoma: results of a retrospective, comparative, multi-institutional study.BJU Int. 2012 Apr;109(7):1013-8. doi: 10.1111/j.1464-410X.2011.10431.x. Epub 2011 Aug 24.
3. Bruner B., Breau R.H., Lohse C.M. Renal nephrometry score is associated with urine leak after partial nephrectomy. BJU Int. 2011 Jul;108(1):67-72. doi: 10.1111/j.1464-410X.2010.09837.x. Epub 2010 Nov 18.
4. Canter D., Kutikov A., Manley B. Utility of the R.E.N.A.L. nephrometry scoring system in objectifying treatment decision-making of the enhancing renal mass. Urology. 2011 Nov;78(5):1089-94. doi: 10.1016/j.urology.2011.04.035.
5. Clark A.T., Breau R.H., Morash C. Preservation of renal function following partial or radical nephrectomy using 24-h creatinine clearance.Eur Urol. 2008 Jul;54(1):143-49. doi: 10.1016/j.eururo.2008.03.037. Epub 2008 Mar 27.
6. Chapin B.F., Wood C.G. The RENAL NephrometryNomogram: Statistically Significant, But Is It Clinically Relevant. Eur Urol. 2011 Aug;60(2):249-51; discussion 251-2. doi: 10.1016/j.eururo.2011.04.005. Epub 2011 Apr 16.
7. Gill I.S., Patil M.B., Abreu A.L. Zero ischemia anatomical partial nephrectomy: a novel approach.J Urol. 2012 Mar;187(3):807-14. doi: 10.1016/j.juro.2011.10.146. Epub 2012 Jan 15.
8. Go A.S., Chertow G.M., Fan D. Chronic kidney disease and the risks of death, cardiovascular events, and hospitalization. N Engl J Med. 2004 Sep 23;351(13):1296-305.
9. Hayn M.H., Schwaab T., Underwood W. RENAL nephrometry score predicts surgical outcomes of laparoscopic partial nephrectomy. BJU Int. 2011 Sep;108(6):876-81. doi: 10.1111/j.1464-410X.2010.09940.x. Epub 2010 Dec 16.
10. Hew M.N., Baseskioglu B., Barwari K. Critical appraisal of the PADUA classification and assessment of the R.E.N.A.L. nephrometry score in patients undergoing partial nephrectomy//Urology.-2013.-V.186.-P.4-12.
11. Huang W.C., Levey A.S., Serio A.M. Chronic kidney disease after nephrectomy in patients with renal cortical tumours: a retrospective cohort study. Lancet Oncol. 2006 Sep;7(9):735-40.
12. Kutikov A., Smaldone M.C., Egleston B.L. Anatomic features of enhancing renal masses predict malignant and high-grade pathology: a preoperative nomogram using the RENAL Nephrometry score. Eur Urol. 2011 Aug;60(2):241-8. doi: 10.1016/j.eururo.2011.03.029. Epub 2011 Apr 1.
13. Lee C.T., Sharma S., Hilton S. Radiographic versus pathologic size of renal tumors: implications for partial nephrectomy. Urology. 2001 Aug;58(2):157-60.
14. Lifshitz D.A., Shikanov S., Jeldres C. Laparoscopic partial nephrectomy: predictors of prolonged warm ischemia. J Urol. 2009 Sep;182(3):860-5. doi: 10.1016/j.juro.2009.05.039. Epub 2009 Jul 17.
15. Patard J.-J. Toward Standardized Anatomical Classifications of Small Renal Tumors.Eur Urol. 2009 Nov;56(5):794-5. doi: 10.1016/j.eururo.2009.09.001. Epub 2009 Sep 5.
16. Porpiglia F., Renard J., Billia M. Is renal warm ischemia over 30 minutes during laparoscopic partial nephrectomy possible? One-year results of a prospective study.Eur Urol. 2007 Oct;52(4):1170-8. Epub 2007 Apr 11.
17. vanPoppel H., Da Pozzo L., Albrecht W. A prospective randomized EORTC intergroup phase 3 study comparing the oncologic outcome of elective nephron-sparing surgery and radical nephrectomy for low-stage renal cell carcinoma. Eur Urol. 2011 Apr;59(4):543-52. doi: 10.1016/j.eururo.2010.12.013. Epub 2010 Dec 22.
18. Samplaski M.K., Hernandez A., Gill I.S. C-index is associated with functional outcomes after laparoscopic partial nephrectomy.J Urol. 2010 Dec;184(6):2259-63. doi: 10.1016/j.juro.2010.08.031. Epub 2010 Oct 30.
19. Simmons M.N., Hillyer S.P., Lee B.H. Nephrometry score is associated with volume loss and functional recovery after partial nephrectomy.J Urol. 2012 Jul;188(1):39-44. doi: 10.1016/j.juro.2012.02.2574. Epub 2012 May 12
20. Simhan J., Smaldone M.C., Tsai K.J. Objective measures of renal mass anatomic complexity predict rates of major complications following partial nephrectomy.Eur Urol. 2011 Oct;60(4):724-30. doi: 10.1016/j.eururo.2011.05.030. Epub 2011 May 25.
21. Thompson R.H., Boorjian S.A., Lohse C.M. Radical nephrectomy for pT1a renal masses may be associated with decreased overall survival compared with partial nephrectomy. J Urol. 2008 Feb;179(2):468-71; discussion 472-3.
22. Volpe A., Terrone C. Anatomic classification systems of renal tumors: new, useful tools in renal surgical oncology. Eur Urol. 2011 Oct;60(4):731-3. doi: 10.1016/j.eururo.2011.07.038. Epub 2011 Jul 21.
23. Zini L., Patard J.J., Capitanio U. Cancer-specific and non-cancer-related mortality rates in European patients with T1a and T1b renal cell carcinoma.BJU Int. 2009 Apr;103(7):894-8. doi: 10.1111/j.1464-410X.2008.08252.x. Epub 2008 Dec 2
24. Volpe A., Terrone C. Anatomic classification systems of renal tumors: new, useful tools in renal surgical oncology.Eur Urol. 2011 Oct;60(4):731-3. doi: 10.1016/j.eururo.2011.07.038. Epub 2011 Jul 21.
25. Zini L., Patard J.J., Capitanio U. Cancer-specific and non-cancer-related mortality rates in European patients with T1a and T1b renal cell carcinoma.BJU Int. 2009 Apr;103(7):894-8. doi: 10.1111/j.1464-410X.2008.08252.x. Epub 2008 Dec 2